If there's one home appliance problem that requires prompt, expert attention, it's refrigerator repair. After all, when it comes to fridge repair issues, you stand to lose not only your largest and most expensive appliance, but all of the food it holds as well. Fortunately, the pros at Mass Appliance Service won't waste any time responding to your request for refrigeration repairs. We're here for routine and emergency calls alike, so we can be there when you need us for fridge repair service on the double. We can even help with Sub-Zero refrigerator repairs in Rockingham County and beyond. Simply call or shoot us an e-mail now!
When you notice something's not right with your refrigerator, don't delay. The sooner you contact Mass Appliance Service, the sooner we can get started on your fridge repairs. In almost all cases, we're able to resolve troubles such as a refrigerator not cooling or a refrigerator that's overly loud through a combination of quality replacement parts and precision workmanship. Thanks to our 36 years on the job, we have extensive experience providing fridge repair service for units that are:
Leaking
Not turning on
Failing to cool
Making strange noises
Inadvertently freezing foods
Or otherwise malfunctioning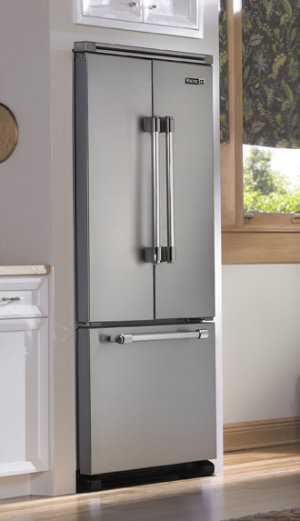 It all comes down to knowing what to look for and knowing what to do once the problem is found. That's what makes Mass Appliance Service the ideal choice to be your refrigerator repair company. Given our decades of firsthand know-how, it doesn't take us long to identify the cause of your fridge repair issue and come up with a plan to ensure a lasting solution. In fact, we've been able to correct problems other refrigeration repair companies couldn't fix, so before you give up on your ailing fridge, give our refrigerator repair service a try.
Sub-Zero Fridge Repair & More
Mass Appliance Service is pleased to provide professional refrigerator repairs for virtually all brands and models on the market. As a specialist in Sub-Zero appliances, we're qualified to work on high-end residential refrigerators some other appliance repair companies won't even touch. Plus, we extend our fridge repair expertise to units from conventional top-freezer styles to the latest residential refrigerator configurations. We're your Rockingham County resource for home refrigerator repairs.
Don't hesitate to let us know if you have a refrigerator not cooling or another problem. Our pros have you covered no matter what brand of fridge you own or how complicated the problem may be. Schedule your fridge repair service today!