It's annoying to open your clothes dryer and find everything still wet. Rather than folding your clean, fluffy items, you now have to stop and arrange for dryer repair service. Fortunately, that's no trouble at all when you turn to the washer and dryer repair pros at Mass Appliance Service. We cater to homeowners throughout Rockingham County, and we've been straightening out problems like a dryer not drying for more than three decades. Whatever it is that has your dryer on the fritz, chances are our clothes dryer repair technicians have seen the issue and corrected it before. To ensure superb workmanship for your broken dryer, call or e-mail us today!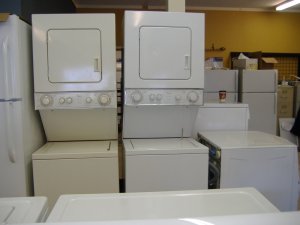 When you're dealing with dryer repair service, you really can't be too careful. Certain dryer repair issues, such as overheating, can actually be fire hazards. That's why getting in touch with Mass Appliance Service is the right thing to do for residential dryer repairs. We're serious about safety, and we're fully qualified to work on your tumble dryer repair issues, including:
Dryer not drying
Dryer not tumbling 
Unit overheating
Unit failing to heat
Excessive noise
Unusual or unpleasant odors
And other problems
Even if your dryer's malfunction seems small, it's wise to seek out professional dryer service at the first sign of trouble. Often, one quick visit from Mass Appliance Service can help you catch problems early, preventing the need for larger and more costly dryer repairs later on. The truth is, a broken dryer is more than just a minor annoyance. It can affect your property's energy efficiency, fire safety, and even your entire daily schedule. Staying on top of your dryer appliance repair can eliminate all of these worries in your home.
One-Stop Dryer Service
Mass Appliance Service is pleased to be your one-stop dryer repair shop in the Rockingham County region. Locally owned and operated, we take great pride in bringing area homeowners washer and dryer repair services that are second to none. Feel free to call us the next time you run into a problem such as a dryer not drying. We're happy to provide both gas dryer repair and electric dryer repair. We also service a multitude of brands and models, including Frigidaire dryer repair and Maytag dryer repair, just to name a couple.
Don't let clothes dryer problems slow you down for long. Call Mass Appliance Service today!