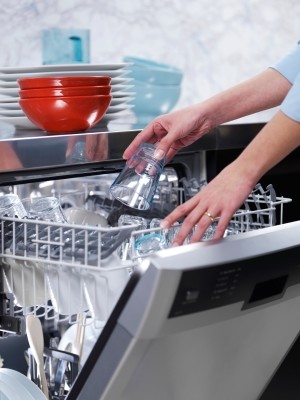 Don't you just love the ease of opening up your dishwasher and putting the dirty dishes in? After a big meal or a long day at work, that's a convenience you've come to count on. So why let dishwasher problems stand between you and speedy meal cleanup? With dishwasher repair help from Mass Appliance Service, you can get your kitchen back on track in hardly any time at all. Call us for dishwasher repair service today!
Serving Rockingham County and the surrounding area, Mass Appliance Service is just a phone call away to put your dishwasher problems to rest. From a dishwasher not draining to dishwasher rack repair, we have the tools and techniques to restore your broken dishwasher. Instead of standing at the sink washing dishes by hand, get in touch with our dishwasher service specialists. We can provide dishwasher repairs for a wide range of performance issues, including:
Inadequate cleaning
Dishwasher won't drain
Leaking
Unusual noises
Strange odors
Failure to start
And many others
Whether your dishwasher won't drain or it's leaving water all over the floor, we can give your unit a complete diagnostic workup and zero in on the root of the dilemma. Then, we'll customize our dishwasher repair service to suit the precise needs of your particular dishwasher make and model. That's how we bring about durable dishwasher repairs for numerous homeowners. At Mass Appliance Service, we use quality replacement parts and personalized expertise to provide you with fast, effective dishwasher repair services.
Dependable Dishwasher Service
Make kitchen cleanup easy again with dishwasher repair assistance from Mass Appliance Service. You can't go wrong with our 36 years of experience and honest rates on professional dishwasher repairs. Our knowledgeable technicians can thoroughly resolve whatever dishwasher problems you're likely to encounter. That means even though you're dealing with a dishwasher not draining or another common setback, there's no need to run out and buy a replacement dishwasher. We can save you time. We can save you money. Best of all, we can get you back to enjoying the convenience of a working automatic dishwasher. Call now to arrange an appointment in Rockingham County and beyond.
No matter what kind of dishwasher problems you're having, you can rest assured that our dishwasher repair pros will be able to assist you. We work on any and all major brands, and we're fully licensed and insured for your protection. The next time your dishwasher fails to drain or adequately clean your dishes, give us a call. It's Mass Appliance Service to the rescue!