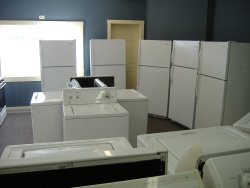 Has a broken appliance taken the rhythm out of your daily routine? Then put in a call to Mass Appliance Service. We'll get you back in step with our quality-minded approach to home appliance repairs. By putting precision workmanship first, we can help you maintain your appliances and protect them for the long run. Whether your dishwasher won't drain or your garbage disposal leaks, it's not the end of the road for your appliances. From mainstream appliance repair service to high-end appliance repairs, we have your home covered. Call us about your malfunctioning or broken appliance today!
Fast, Effective Appliance Repairs
When you need laundry or kitchen appliance repair, you're not likely to find appliance repair technicians with more know-how than ours. Proudly serving residents in the greater Rockingham County area, we've been providing our customers with expert home appliance repair since 1979. Think of Mass Appliance Service as your local handyman for reliable, affordable appliance repair answers.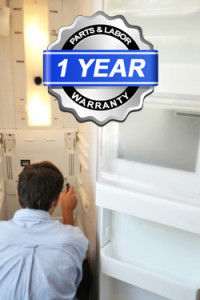 We service the major appliances you count on every day, including:
Refrigerators
Dishwashers
Washing machines
Dryers
Ovens
Ranges
Stoves
Garbage disposals
In fact, with Mass Appliance Service, it doesn't matter if you're looking for Frigidaire dryer repair, Bosch washing machine repair, or even Sub-Zero fridge repairs. Our expertise spans makes and models across the entire residential appliance repair industry. With one resource for both gas and electrical appliance repair, you don't have to worry when appliance problems occur: We're here when you need us for effective and fast appliance repair service, turning most jobs around in a single visit.
Great Rates on Appliance Service
As a family-owned and -operated appliance service, we work hard to bring you in-depth expertise at affordable prices. When the whole point of appliance repair services is to avoid appliance replacement, it just wouldn't make sense to put a high price tag on our home appliance repair help. Our customers are often surprised by the reasonable and responsive service our appliance repair techs are able to offer. We make every effort to provide both the quality you deserve and the value you need. You're also sure to appreciate our flexible appointment times and emergency availability for those home appliance repair services that simply can't wait.
Licensed & Insured Appliance Repair Company
To keep your home running smoothly, discover the difference Mass Appliance Service makes. Quality comes first at our Rockingham County appliance repair company. We're also licensed and insured to secure your complete satisfaction from laundry appliance repairs to kitchen appliance repairs. Put our 36 years of expertise to work for you. Set up your appointment today by phone or online!